Sync Software for Microsoft Exchange, Office 365 and Mobile Devices
Exchange public folder synchronization tools for shared calendars and contacts. Hosted options available.
Compare Products
Download
DidItBetter Software Products
Our innovative DidItBetter Software products are useful for synchronizing data between Exchange folders (public folders, Outlook user mailbox/personal folders, resource mailboxes). Solutions are available for on-premise Exchange Server, Office 365, hybrid platforms. Supports global address list sync, too! Read more about our DidItBetter Software product line up below. We offer a 21-day fully functional trial version of Add2Exchange Enterprise or Add2Outlook so you can try the software before you buy. Test calendars, contacts, tasks, posts/mail, notes, GAL sync.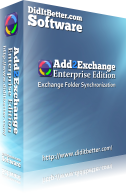 Add2Exchange Enterprise
Add2Exchange Enterprise is a robust server-side solution which automatically synchronizes items between any combination of Microsoft Exchange public folders and Outlook personal folders with changes possible in either direction based on the settings you select. Add2Exchange Enterprise is a versatile and multi-featured solution which supports synchronization of Calendars, Contacts, Tasks, Posts and Notes folders and automatic GAL sync. Add2Exchange Enterprise is useful for mobile professionals who need to view Exchange public folder information on their devices (iPhones, iPads, Androids, BlackBerry and Windows phones that connect to Exchange). You can create folder relationships based on distributions lists, manage folder relationships with Relationship Group Manager and use helpful built in folder cloning features. Add2Exchange Enterprise works with Exchange Server 2016, 2013 (and prior versions) and optimized to work with Blackberry Enterprise Server (BES). Ask about our Add2Exchange Office 365 add on for Office 365 and hybrid platforms.
GAL Sync Manager
Sync your Microsoft Exchange global address list to your users' local contact folder for viewing on their mobiles. GAL synchronization allows you to treat the Microsoft Exchange GAL as the 'source' folder to be synchronized one way with one or more 'destination' folders — user personal folders, which is where it needs to be for the mobile device to access via Exchange ActiveSync or BES. Learn More
Confidential Email Post Notifier
Protect your data by keeping sensitive work emails in your work inbox instead of forwarding full incoming emails outside your domain. Use this module to send a notification to a user's personal email address to check his/her work email. Also ideal for when you're covering for a business partner, associate or co-worker who will be out for a few days, on vacation, personal leave, or even jury duty. Learn More
Add2Exchange ToolBox
Includes useful tools for manipulating Outlook items, such as the StartOver tool which rolls back all Add2Exchange copies, as well as the InspectorGeneral which allows fine-grain control over the Add2Exchange properties attached to Outlook items. Learn More
Recovery & Migration Manager
Recovery and Migration Manager is a helpful Add2Exchange tool which fixes folder mappings for relationships in alert due to changes in Exchange folder/mailbox IDs when changes are made to folders with active Add2Exchange relationships. Learn More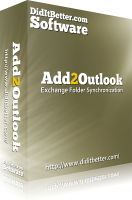 Add2Outlook
Add2Outlook is ideal for those syncing between two different Office 365 tenants with no trust. You can also use Add2Outlook to sync between two different Exchange servers with no trust. It is a fairly straightforward and simple deployment to be centrally managed by installing Add2Outlook on a single workstation acting as your replication machine – no apps to install on each workstation or mobile device. This solution is also useful for Outlook users who need to replicate between two local PST files or who need to sync a PST file with a hosted Exchange Server public folder or are looking for private to private replication in a hosted Exchange platform.  Add2Outlook Sync helps you synchronize calendar, contact, task, post/mail, notes folders across mailboxes and Exchange public folders or sync your global address list (GAL) to users' personal folders for viewing on mobiles using same replication engine as our Add2Exchange Enterprise Edition.
GAL Sync Manager
Sync your Office 365 GAL to users' local contact mailbox folders for viewing on mobiles. Initialize the GAL sync to selected users and once the contacts are synchronized to your users' local Outlook mailbox contacts, the mobile device's sync software (Exchange ActiveSync, BES) takes over for viewing on your mobiles. Learn More
Add2Outlook ToolKit
The Add2Outlook ToolKit has many useful tools to extend and complement the use of Add2Outlook and Add2Exchange, and also provide other special functions such as global form replacement.  The Add2Outlook ToolKit was developed to provide more power to Outlook users with special reporting,  reset and "start over" options. Learn More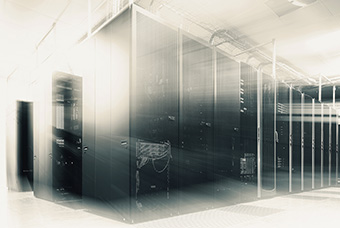 Hosted Sync Solutions
If you're looking for a way to sync calendars and contacts in the cloud, ask about our hosted sync services. We offer Hosted Add2Outlook Sync Server service for Exchange 2016 users or for those who have a service provider for hosted Exchange/Office 365. Our Hosted Exchange with Add2Exchange Enterprise is ideal for anyone searching for a hosted Exchange mail service provider with calendar and contact replication features in their service offering. Our hosting sync solutions provide the same features and benefits as our software solutions, eliminate the need to own and operate the infrastructure to support the software, and provide a reliable solution since it's hosted within an environment with more resources than what an organization may have in place. Learn More