GAL Sync
for Office 365, Microsoft Exchange, Mobiles
Automatic Corporate Global Address List (GAL) Sync for iPhones, Androids, and Smartphones with Exchange ActiveSync
Office 365 GAL Sync of Company Contacts to Mobiles for Caller ID Recognition, Photo Display, and Text Messaging Recognition
On Premise Exchange GAL Sync to Outlook and for Viewing Corporate Contacts on Exchange-enabled Mobile Devices
Sync GAL between On-premise Exchange and Office 365
Sync the Global Address List between two Office 365 Tenants or two different Exchange Servers
Cross Tenant GAL Sync for creating a usable Microsoft Exchange/Office 365 address book from other domains
Try It Free - Download Today!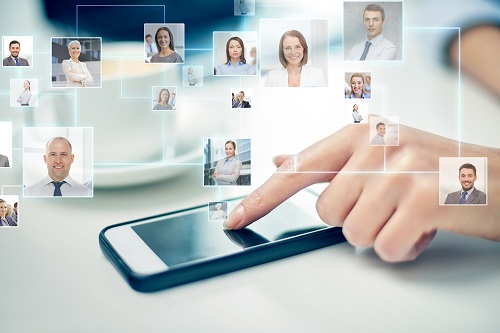 Sync your Global Address List Automatically to Mobiles
Use our DidItBetter Software sync apps to easily and automatically sync your Exchange Global Address List (GAL) or Office 365 GAL to Outlook personal contact folders for a copy of your corporate address book contacts, for viewing on mobiles (iPhones, Androids, Exchange-enabled mobiles), and for business caller ID recognition. Mobile devices natively sync with your Outlook Contacts mailbox folder, however most have a limitation of not being able to automatically sync contacts from the Office 365/Exchange Global Address List or from a corporate address book/contact list maintained in a public folder, for example. Even if possible, many accounts would need to be hidden to limit users from viewing or accessing certain service accounts or distribution lists.
With our Add2Exchange GAL sync app, you can automatically synchronize your global address list to selected local Contact folders. Global Address List synchronization allows you to treat the Exchange GAL or Office 365 GAL as the source folder to be synchronized one way with selected destination (target) folders i.e. your users' local Outlook Contact folders. Once the GAL contacts are in the personal contact folder, the mobile device's sync software (Exchange ActiveSync) takes over syncing it down to your mobiles.
Common GAL Sync Uses
Enterprise Mobility. Easily access your corporate GAL contacts on your iPhones, Androids, and smartphones. Whether your company uses on premise Exchange or Office 365, you can automatically sync your GAL contacts to Outlook mailboxes and Exchange enabled mobile devices.
Updated Contacts Anywhere Anytime. Easily maintain and access up to date company contacts. Once installed and set up, synchronization is automatic based on the sync process interval and settings selected. Additions, changes, and deletions are now handled automatically.
Caller ID Recognition of Company Contacts. You can easily identify who's calling you from the office, instead of answering an unrecognized number that turns out to be another robocall or unsolicited telemarketer.
Text Messaging Identification. When a coworker or business associate needs to reach you via texting, instead of seeing a phone number in the text message, you can easily identify who's texting you from work.
Photo Display. If photos are your thing, you can even include and sync profile photos so your employees can see who's calling from the office.
Cross Tenant Collaboration. When you need to share GAL contacts between two organizations.
Mergers and Acquisitions. When you need to consolidate the GAL contacts between two different companies.
Key Features
Automatic GAL synchronization. Automatic synchronization of your global address book to your users' local Contact folders and mobiles (iPhones, Androids, Exchange-enabled devices). Create one way 'source to destination' relationship templates for faster deployment to selected users within a distribution group.
GAL exclusions supported. Any account or distribution list may be included or excluded from the sync. Just 'point and click' to select which users to sync the contacts to. Include or exclude new users added to the GAL, or even include Outside contacts to sync to all users.
Support for caller ID and AD photos. Active Directory Pictures can be automatically synced so when the contact calls, the caller's picture appears on the phone! Your team can easily identify who's calling from the office.
Sync to all or some users. Some organizations want to sync the GAL to all users in the organization, while others may not wish to sync the global address list contacts to everyone. You decide which users to sync the GAL company contacts to for access and viewing.
Distribute and share all address book fields, or select conditional syncing for certain fields. All fields are set by default to be included in the sync including postal addresses, phone numbers, date fields, and more. You can use the conditional syncing features to limit which fields to sync.
Incremental updates for faster synchronization. After the initial sync, only additions and changes are synchronized increasing sync speed time.
Advanced GAL synchronization options. Change the email display name format for synchronized contacts to a variety of different formats including first name last name, first initial last initial, alias, display name, SMTP Address and much more. Include Distribution List members, to your Global Address List sync, as well as inclusion of email enabled folders.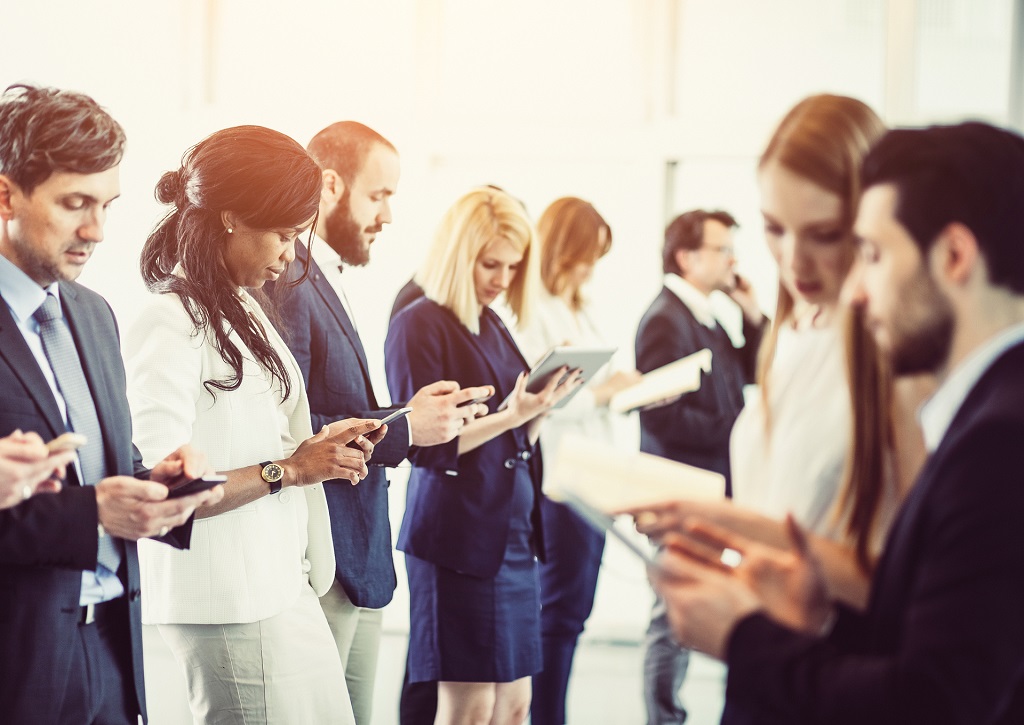 Top Reasons to Use Our Sync Apps
Simplified Guided Install. Our automated guided install takes you through installing the app on one box which will act as your replication machine.
Single Point Installation, Centrally Managed for Efficient Administration. One installation – nothing installed on each individual desktop or mobile device. The installation, any inclusions and exclusions are all administered and managed from one central location — the built in console on the replication machine it's installed on. On-boarding /off-boarding users, modifying sync relationships, running updates are all handled from one central place saving you time.
Easy to Use. Once the software is installed and configured, the synchronization takes place automatically based on the folder relationships created and settings you selected. There is no user involvement! Refer to our product guide for additional information.
Sync Experts and Responsive Support. We have built and enhanced our enterprise mobility, on premise Exchange and Office 365 GAL sync apps over the past 20 years to keep up with changing platforms and mobile technology trends. After all, no two businesses are exactly alike. We give you options so you can better collaborate with your team, take full control of your data, and improve information sharing in your organization. Our team of professionals are responsive and provide top notch support when you need it.
Scalable and Affordable. We offer several licensing tiers to accommodate both small and large installations. We don't charge you monthly per user or per device. Call us for a quote!
We were looking for an affordable solution to sync our global address list contacts to our iPhones and Androids. After doing some research for an Exchange server-side solution to our problem, we chose DidItBetter's Add2Exchange Enterprise solution with the GAL Sync Manager. All other solutions only addressed part the problem, were device specific, or wanted to charge us an arm and a leg … Add2Exchange Enterprise is running completely transparent to our users, offering a complete end-to-end solution with no user intervention required. There are no client plug-ins or mobile apps needed, and our employees don't have to do anything to make it happen. We had the DidItBetter Software support team install it and train us on best practices with the software .. very responsive and professional.
Luke R.
We needed an Office 365 solution. When we had on premises Exchange, we used Add2Exchange to sync our global address list to our users' mobiles and didn't realize how heavily we relied on it until we moved to Office 365. When we migrated, we contacted DidItBetter to see if they had another sync tool we could use and they came through for us once again with Add2Outlook Server. Their support team was very helpful (and patient with us) with the transition from Add2Exchange Enterprise to Add2Outlook and developed a nifty conversion program to avoid duplication and dereplication.
James D.
GAL Sync Manager is included in our Add2Exchange Contacts and Sync Suite value bundles!
 Affordable Contact Sync Solutions for Office 365 GAL Sync,
Microsoft Exchange GAL Sync, and Exchange Public Folders!
For Cross Tenant GAL sync, Add2Outlook.
Add2Exchange Enterprise – platforms supported:
On premise Exchange Server 2019, 2016, 2013, 2010 (and prior), and smartphones or mobiles with Exchange ActiveSync.
Add2Exchange 365 – platforms supported:
Office 365, hosted Exchange, hybrid platforms (on premise Exchange + Office 365), on-premise Exchange 2019 and prior, and any smartphone or mobile devices with Exchange ActiveSync.
Try Now
Try before you buy!
Give our sync app a test drive for 21 days.
Download
Shop Now
Purchase online or contact us for a license quote. To also sync Calendars, Tasks, Posts, Notes — ask about the Sync Suite.
Buy
Add2Outlook – supports cross tenant GAL sync from:
Local Exchange to Hosted Exchange, Local Exchange to Office 365, Local to Local, Hosted Exchange to Office 365, Office 365 to Office 365.Use Add2Outlook Cross Tenant GAL Sync if you need to…..
Automatically sync GAL objects from one organization in one domain (or tenant) to another domain (or tenant)
Create a usable Microsoft Exchange/Office 365 address book from other domains
Securely replicate one or more Exchange global address books to another address book in a different domain
Add2Outlook will make a copy of the Global Address List items available as an address book for use in Outlook by another organization's users. This enables cross-tenant unidirectional Global Address List info to be sent to a foreign or a different domain, and vice versa if desired. Our Add2Outlook Cross Tenant GAL Sync app is ideal for organizations who need to automatically sync the GAL objects from one organization to another to facilitate seamless user interaction with another domain.
For enterprise mobility and viewing on smartphone mobile devices, you'll also need Add2Exchange. Live chat or leave a message for an Add2Outlook Cross Tenant GAL Sync with Add2Exchange bundle license quote.
Start a live chat or call for a license recommendation
USA/Canada: (800) 837 8636 | International Sales: +1 (813) 977 5739